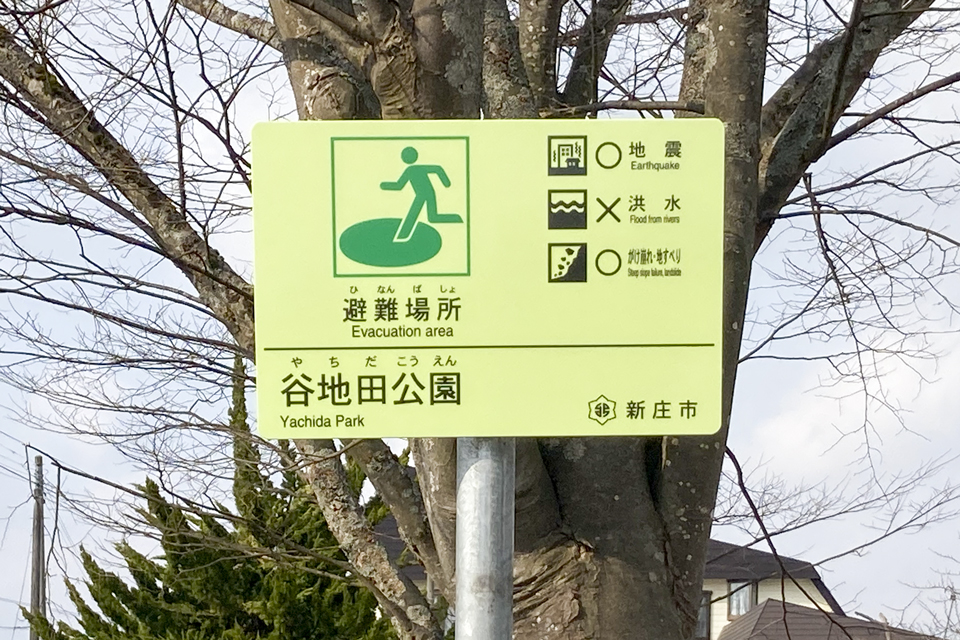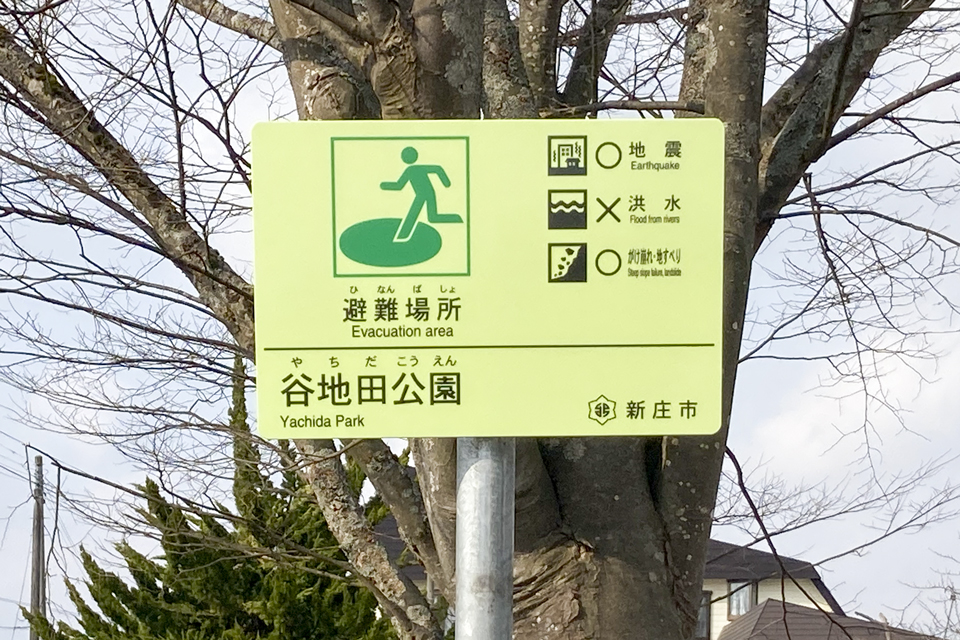 ◆Outline of installation of phosphorescent evacuation guidance sign in Shinjo City, Yamagata Prefecture
Shinjo city located in the northeastern region of Tohoku in Japan – Yamagata prefecture, which is surrounded by lush mountains, the colors of the four seasons are beautiful! You can enjoy scenic views throughout the year.
The city is creating a regional disaster prevention plan based on the lessons learned from the unprecedented disaster caused by the Great East Japan Earthquake that occurred on March 11, 2011.
In order to ensure the safety of the lives and bodies of citizens from damage in the event of a disaster, designate evacuation shelters and evacuation routes and establish an evacuation derivative system so that quick evacuation can be maximized in safe places day and night. We have installed the "phosphorescent evacuation site sign" provided by our company at the designated evacuation center / designated emergency evacuation center.
◆About the phosphorescent evacuation guidance sign design delivered to Shinjo City, Yamagata Prefecture
The design uses graphic symbols that match the natural disaster safety way guidance system, and the entire surface emits light so that it can be easily seen even from a distance. (* 1)
The light emitting capacity in the dark has cleared the highest standard of ISO 22578 (brightness of 10 mcd/㎡ or more after 720 min), so you can see the evacuation site at a glance even at night. (* 2)
・Sign type: Aluminum phosphorescent evacuation sign
・Corresponding standard: ISO 22578 Classification II , JIS Z9098 Class II
・Sign size: W600mm x H400mm
・Base material: Aluminum plate with a thickness of 2.0 mm (square radius / drilling)
・Language display: Bilingual, Japanese and English
・Number of installed units: 49 units
・Emission color yellow green
・High weather resistant UV inkjet printing
・Apply a highly weather resistant top coat to the surface
Our aluminum phosphorescent evacuation sign uses an extremely water-resistant phosphorescent pigment developed for long-term outdoor use, so it has outdoor weather resistance equivalent to 10 years.
In addition, the results of the cycle corrosion (salt spray / drying / wet) test (1,200 hours) show no noticeable changes, making it suitable for use in coastal areas where salt damage is a concern.
(*1) There are individual differences in how they look.
(*2) The light emission capacity (phosphorescent brightness) after 720 min is the result measured by the Japan Paint Inspection Association, and is not a guaranteed value.